"Isn't everything good in moderation?"
It's a question I'm asked usually when discussing nutrition with my patients. It's a good question, and my answer is "what is moderation?". Unfortunately defining dietary moderation is often difficult, especially when we let food companies define it for us.
A common nutrition topic is sugar consumption. Sugar is a tough one to tackle, not only because a lot of what we consume is hidden in processed foods like cereals and muesli bars, but also because it has an addictive quality. Those sugar cravings you feel are very real, which makes eating sweet foods a difficult habit to kick. To provide some context, let's try to define moderation.
For the sake of the argument let's define sugar consumption "in moderation" as the recommended dietary intake (RDI) of 25 grams per day for females and 35 grams for males. If you allow the food companies to define moderation by the number of their products you consume, then you might be surprised to find how easy it is to exceed the RDI. For example, if one 375ml can of soft drink a day is moderation – which sounds quite reasonable – then the 40 grams of sugar it contains already exceeds your entire day's RDI, without including what's in the cereal you had for breakfast, or the muesli bar you had for morning tea. This highlights how few people actually consume sugar in moderation.
It's for these reasons that the average Australian's sugar consumption is nearly five times the recommended intake. Unfortunately, having that much sugar every day has consequences for your health. Issues like diabetes, obesity, and heart disease have all been linked to sugar intake. In fact, the consequences are so grave that the government is starting to consider measures to limit the accessibility of products like sugary drinks. Their current solution is to add a tax to drinks with high sugar content, but I like to think that if people simply understand the impact of those products on their health, they will find motivation to change.
Back to the original question, "isn't everything good in moderation?" and the answer is that ingredients themselves are often OK in moderation, but you need to be careful when you assume a product you buy off the shelf will encourage moderation. Do some research into recommended intakes and read the packets of food in your cupboard. Wouldn't it be great if we could avoid a new tax simply by showing some self-control?
Moderation 101:
Educate yourself on RDIs for important nutrients like sugar, fat, protein etc.
Read all food labels to decipher what is best for you
JERF Just Eat Real Food
Enjoy the difference in your health!
To Your Best Health!
Dr Michael Osborne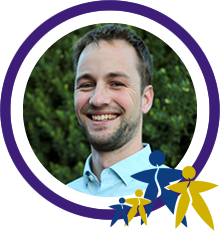 Hobbies: I enjoy hiking, biking and kayaking with my family.
Favourite Movie: The Lord of the Rings Trilogy
Ultimate Holiday Destination: Europe – yes, the whole lot
Come and experience what chiropractic can do to improve your health.
Or make chiropractic a part of your healthy lifestyle so you can continue living your healthiest life!
Read More Blogs from Dr Michael