There's a bit more time for that at the moment isn't there? In our house, that's a great thing. We've always enjoyed family time and so the prospect of more time together is exciting. That's not everyone's experience though, and for some the thought of being cooped up inside the same shared living space for some time can be a bit daunting so I thought I'd share a few thoughts about what we do to enjoy our time together.
Get outside. Yes, we are all still allowed to be outside. At the time of writing, families can enjoy outside public spaces for the purpose of kicking a ball or running around a park. You can't use the playground, but you can use the space. Not just at the park though, your backyard is a safe place for the kids. They're often out when I'm in the garden, sometimes being helpful and at other times just trying to catch another ladybird 'pet'. We also use our driveway for handball games, and occasionally the kids will get a blanket out and lie under a tree with a book.
Inside, card games, board games and puzzles are a great shared experience as a family. Our family enjoys the Monopoly card game, or board games like Squatter and Settlers of Catan. Sometimes creativity is a good outlet for the kids. Aside from the usual drawing, let them do something different like getting some whiteboard markers or water-based paint and letting them loose on a glass window or sliding door. It's a bit messy, but cleans quickly and easily. Also, our kids still love a good 'cubby house'. They enjoy getting blankets and chairs and turning a room into a pint-sized mansion.
I truly hope that this extra time at home can help bring many families closer together.
To Your Best Health!
– Dr Michael Osborne, DC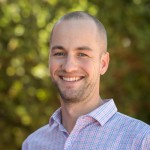 Meet Dr Michael
Hobbies: I enjoy hiking, biking and kayaking with my family.
Favourite Movie: The Lord of the Rings Trilogy
Ultimate Holiday Destination: Europe – yes, the whole lot
Come and experience what chiropractic can do to improve your health.