Beer, medication or physical therapy?
I recently came across an intriguing article that suggested drinking 2 pints of beer is more effective at relieving pain than paracetamol. It turns out it's old news, the original research was published at the end of April last year, but it's interesting to say the least. Personally, I don't think it highlights the benefits of alcohol as much as it points out the disadvantages of medication.
Now, no Australian health professional will recommend 2 pints of beer to relieve back pain, but there are plenty of people who self-prescribe paracetamol. The problem with taking a pain killer to relieve pain is that all it does is trick your body into thinking there isn't a problem. It's a bit like the young child playing hide-and-seek who stands in the middle of the room and shuts his eyes to turn invisible. He feels pretty good about himself until he opens his eyes and realises he hasn't actually done anything effective.
Pain killers can be just as deceptive, and just like the aforementioned beer, they can have very addictive qualities. One reason is that they don't treat the cause of your pain.
International back pain treatment guidelines suggest physical therapy such as chiropractic, physiotherapy, Chinese medicine, osteopathy, or massage as the first line treatment for back pain, before the use of drugs. Aside from the relative safety of these therapies, each of these therapies attempt to treat the cause of the pain. And they're also more effective – even compared to the beer.
Dr Michael Osborne – Chiropractor
B.H.Sc (Chiro), M.Clin.Chiro.
---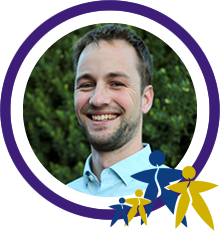 Hobbies: I enjoy hiking, biking and kayaking with my family.
Favourite Movie: The Lord of the Rings Trilogy
Ultimate Holiday Destination: Europe – yes, the whole lot
Come and experience what chiropractic can do to improve your health.
Read More Blogs from Dr Michael